Looks Like University Of Illinois - Louis Dorsey
Robert
Jan 21, 2017
illini, illini-football, lluoi
illini, illini-football, lluoi
2 Comments
I mean, not even 30 minutes ago I finally get caught up on LLUOI posts (you'll see James Knight and Nate Hobbs below), and now I have to write another one. Oh no. What a drag. An athletic WR/TE type who could play Division I football or basketball says yes to Lovie. Well, if I HAVE to write it..
Let's get to the obvious question first: is he a tight end or is he a wide receiver? I think that question is always answered like this: if he can block, he will be a tight end. If he cannot, he will be a wide receiver. Actually, that's probably too simplistic because if he cannot block, even as a wideout, then he won't play much. But overall, it will be his ability to take on a linebacker on a running play that will determine his position.
And given his height (and McGee's desire for shorter, shiftier receivers), I think this is definitely a tight end recruit. His path might be similar to Zarrian Holcombe, who played some as a true freshman last year at WR before (likely) shifting to tight end this spring. Ideally, though, he redshirts. Give him a year in the strength program where he can learn how to play tight end in this offense.
Another reason I think his profile screams "tight end" - he was also a Division I basketball recruit. And when you hear "football or basketball?" and "Division I athlete", you always think tight end. Antonio Gates, Jimmy Graham - when I hear basketball, I think TE.
And when I hear "Dorsey had offers from Florida State and South Carolina", I don't think it's all that silly to throw out things like "poor man's Antonio Gates". OK, yes, that's a huge stretch, and he has a long way to go to even prove that he's a Division I football player. But that's the type of athlete we're talking about here. Good enough to play Division I basketball or football. Could be Charles Jackson. Could be Walter Young.
And let's talk about those offers (and his journey from football to basketball back to football). Here's the timeline:
January 2015 - Football offers from Florida State, West Virginia, Miami, and South Carolina (this is after his sophomore year of HS football).
Summer 2015 - Has a solid summer playing AAU basketball and starts to lean that way. Grabs basketball offers from schools like Illinois State and Florida International, plus heavy interest from Maryland, VCU, and Wichita State (as a basketball recruit).
Spring 2016 - Begins to lean back towards football. Announces a top-4 of LSU, Florida State, UCF, and South Carolina.
Fall 2016 - This is where it gets a little fuzzy. Schools like LSU and Florida State... those early offers usually "expire" once their classes start to fill up. Which is always a good thing for Illinois. South Carolina and UCF were still involved, but I'm guessing LSU and Florida State had moved on.
Winter 2016 - Settles on a final four of Illinois, Baylor, Indiana, and UCF. Sets an Illinois visit this weekend, then a mid-week Baylor visit on the 25th, then a final weekend visit to Indiana. Just before taking this Illinois visit, he swaps out UCF for Indiana next week.
And then commits to Illinois today.
Let's talk film. On film, I think he definitely looks like a tight end. It's always funny to watch high school film of a guy who is a legit 6'-6". In this clip, he's at least eight inches taller than the high school linebackers he runs past. But then he shows enough athleticism to adjust to the ball, dive, and make the catch.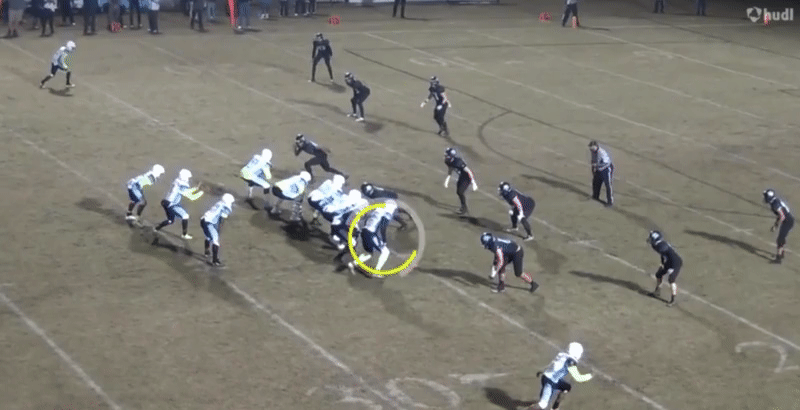 Or this clip where some poor 5'-9" high school safety has to deal with a Division I athlete headed down hill: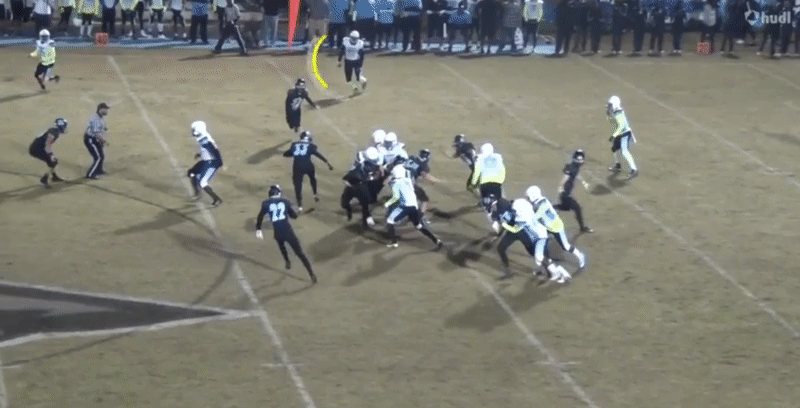 From just those two clips... I can build a college tight end from that. Get him in the system, get him in the weight room, send him out there on October 12, 2019 against Michigan and he'll do just fine.
The hesitation, as always, is how he runs once you add the weight. That's always the balance. We have a high school kid who is tall and can run. He's also athletic enough to run and dunk and impress Division I basketball coaches. So once you add 25 pounds of muscle to that frame (I mean, he's going to have to hold the edge against a Nebraska defensive end), do you still have a kid who can run? Or do his nimble feet begin to fade away at that point?
We can worry about that later. For now, this is a really solid get. Big and athletic and at a position where we absolutely had to land someone great. Tom Cruise-wise, that'll do. I'm between 3.5 and 3 Cruises, and Dorsey's 2-star status on Rivals gives me enough pause to say that there might be some "can he be a tight end once he adds the muscle?" concerns. So I'll settle at three Tom Cruises. Which is exactly what we need at every position. Great get.
Louis Dorsey - Three Tom Cruises.