Looks Like University Of Illinois - Sydney Brown
Robert
Dec 29, 2017
[]
[]
0 Comments
Any time there's a surprise signing on Signing Day, I always develop these little conspiracy theories. The coaches usually let the recruiting sites know who they're offering - why such secrecy around this kid? Maybe... they didn't want anyone else finding out about him?
Maybe... they waited until Signing Day to announce that not only were they recruiting him, they offered, he accepted, and had signed? Maybe... after discovering Zach Peterson and watching him go to Iowa State, and then discovering Drake Anderson and watching him go to Northwestern, they didn't want anyone to know about their latest discovery? Maybe... CHEMTRAILS RUINED ILLINOIS FOOTBALL.
Whatever it was (probably nothing), Sydney Brown will be an Illini. And my goodness am I happy about that. I think I'll just make this post a bunch of gifs.
What does Lovie Smith want from his safeties? Well, he wants them to tackle in a way that forces the ball out: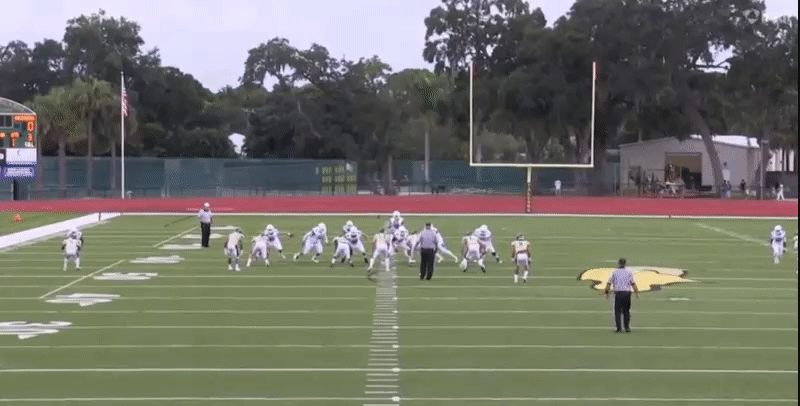 I mean, really deliver hits that force fumbles: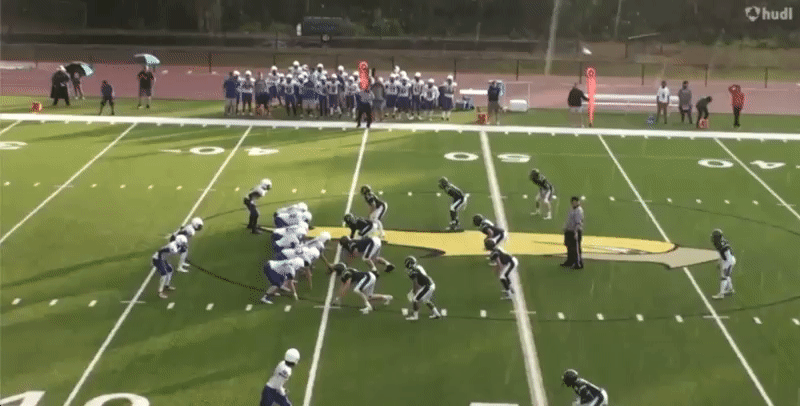 But also read plays in an instant. Like, if a guy gets the handoff on a jet sweep, identify the handoff immediately, take off like a rocket, meet him at the edge, stay low, and grab a foot for good measure: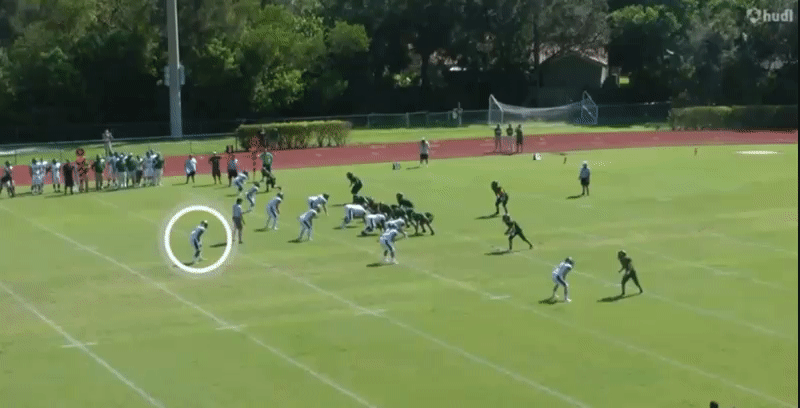 But he needs to be an exceptional athlete to play safety. Someone who can show great athleticism in high school, even when playing offense: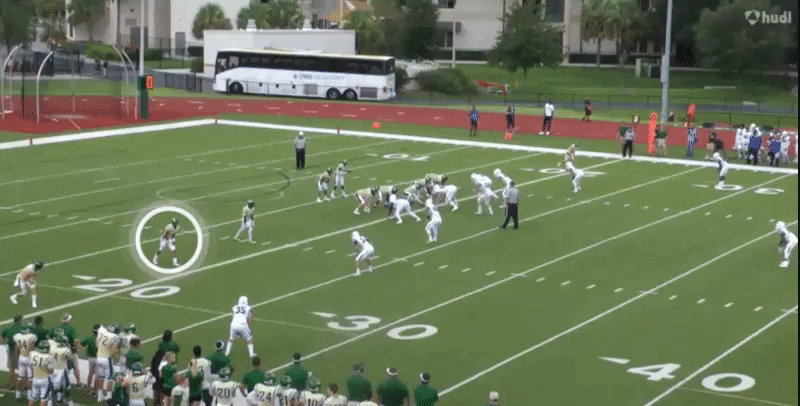 I mean, if we could find THAT kind of player, well, I might not tell anyone we found him, quietly offer him a few days before signing day, and then grab that signature before some other team could come along and scoop him up. That's what I'd do.
Yes, I know:
He plays for a very small school in Florida, so the players he's up against are all mostly 5'-8" dudes at Sister Mary Catherine Gallagher HS and when you're playing that level of competition your film is going to stick out.
That jet sweep above? When that play happens against Ohio State the wideout is already around the corner by the time he gets there. He'll have to take a completely different angle if he wants to make that play in college.
He played football in Canada before transferring to Florida in hopes of getting a Division I scholarship (it worked), so he's really never played against high level competition.
Still, that film is eye-popping. Isn't afraid to hit, seems to read the play well on every highlight, forces fumbles, makes diving catches - this kid is immediately the favorite for the Asamoah Award.
Tom Cruises. I'm probably going to get a little crazy here. That's high three-star, maybe even four-star film. I developed those ..25 and .75 Cruises for just an occasion like this. I'm going 3.75.
Sydney Brown - three and three-quarters Tom Cruises.