Looks Like University Of Illinois - Verdis Brown
Robert
Dec 30, 2017
[]
[]
2 Comments
You have currently viewed 1 story this month.
IlliniBoard now offers two free stories per month, for more please subscribe.
I think we can check defensive line off the list. This will sound crazy for a team that just went 3-9 followed by 2-10, but this team now has a defensive line that could win the Big Ten. I mean, every other position still lags, but on the DL, real talk, it should be one of the best in the conference in a few years.
But Ohio State and Michigan and Penn State are bringing in 4-stars left and right, you say. Yes, they are, but I am telling you that this group is special. Better than anyone realizes. I believe the defense is in place, I believe the defensive line coach is in place, and I now believe that most every necessary recruit is in place to have the best defensive line in the conference (and one of the better lines in the country) in a few years.
Will it be there next year? No. But if we look forward to 2019 and especially 2020, here is an eight-man defensive line which I believe can dominate the Big Ten:
WDE: Isaiah Gay/Owen Carney
DT: Calvin Avery/Kendrick Green
DT: Verdis Brown/Lere Oladipo
SDE: Bobby Roundtree/Jamal Woods
Yes, Ohio State puts together a list like this every year. I get that. All I can say is that I break down high school film and lay out future depth charts for Illinois football year after year after year and I can't remember being this excited about the future of a position group. Maybe wide receiver after AJ Jenkins verballed and 5-star Jarrod Fayson transferred in. But that group right there - four seniors and four juniors in 2020 - is as confident as I've felt in a long time.
Again, it's just one position. Do this at every position and we can start challenging for conference titles. If we don't add some linebackers soon, a fantastic defensive line and a sneaky-good secondary will go to waste. This is not a "Illinois has just clinched the Big Ten West in 2020" post. But that defensive line last year + two four-star defensive tackles in this class = a bright, BRIGHT future.
And yes, Verdis is slated to go to defensive line. Many schools were recruiting him as an offensive lineman, and there's a chance he might Xavier Fulton and flip over there in a few years. But Lovie has said that he's going to put Verdis at defensive tackle to start, and I like the decision.
Here's what we need him to do the next four seasons (this is from his junior film at Mount Carmel because as a senior he only played offensive line at IMG):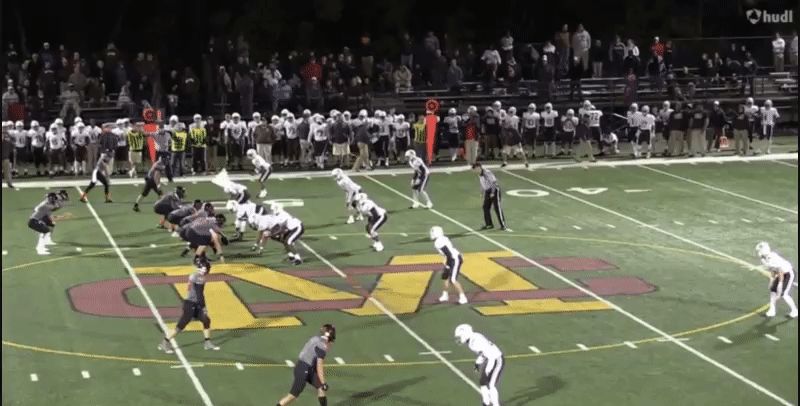 That's the plan for a man this big who can move like that - make a mess of things up the middle time and time again. Pair him with Calvin Avery and you have two guys who can make a mess of things time and time again. Add that to Roundtree/Gay and now we're getting somewhere.
But that's not the only reason this is a huge signing. This is a player who released this top-10 in May:
Florida State
Illinois
LSU
Michigan
Minnesota
Missouri
Ohio State
Oklahoma
Tennessee
UCLA
And then he picked Florida State in July and I wept. And then Jimbo Fisher left for Texas A&M. And now Verdis is headed to Champaign.
And to make things better, after decommitting from Florida State, it came down to an Illinois-Missouri battle for Brown. And Missouri was convinced he was headed to Columbia. And he put on the Illinois hat. Merry Christmas.
Look, this one is simple. We've lost all of these games the last 25 years because we've been dominated on the line-of-scrimmage. Either we can't run the ball or we can't stop the run. The few years we can do both, we tend to be pretty good, even BCS-bowl great. But for the majority of those years, and especially this decade, we've lost the battles up front.
With these two recruiting classes, more than anything else, Lovie has addressed the line-of-scrimmage. Boyd-Palcho-Lowe last year and Myers-Unije-Slaughter et. al. this year. The defensive line, well, see the list above. If there's one common theme to these two classes it's SIZE.
That's what Brown brings, whichever side of the ball he lines up on. Line play is about size and agility - if you're 300 lbs but can still run, odds are you'll win your one-on-one battle most plays. Brown is 300 lbs and can still run. That will help tremendously.
Calvin Avery got 4.5 Cruises, and I think Avery is better than Brown, at least in high school. But I don't think dropping Brown back to 4 Cruises is the correct call either. I think this one has to be 4.25.
Verdis Brown - Four and one-quarter Tom Cruises.