Looks Like University Of Illinois - Calvin Avery
Robert
Aug 5, 2017
[]
[]
4 Comments
You have currently viewed 1 story this month.
IlliniBoard now offers two free stories per month, for more please subscribe.
Just like my trip to training camp last year (when Larry Boyd committed), we interrupt these training camp posts to bring you news of a massive football player who has chosen to play college ball for Lovie Smith. This time: Calvin Avery from Texas. I will have many words to say about this.
First off, it's important to note that this is just one player. This is not basketball recruiting, where one guy makes all the difference. Football recruiting is about filling each position group with depth and talent. Land Ayo Dosunmu and Brad Underwood's first class at Illinois is made. Land Calvin Avery and Lovie Smith's second class is not made. There have to be more.
I say that because that message can sometimes get lost in both the bad and the good recruits. We can get too high and too low. Football recruiting is one long roster assembly where you balance Plan A and Plan B recruits at every position (and hope that you don't end up with only Plan B kids at any position). You grab as many high-end kids as you can, but you also fill around them with project recruits you like. And you make sure every position has depth because one bad position group can kill a season.
Offensive line is a good example of this in last year's class. You take the sure-thing almost 4-star kid (Larry Boyd), you take the senior year breakout player (Alex Palczewski), and you take the long-term project (Vederian Lowe). A good balance of ready right away, hopefully ready quickly, and longer-term project who is hopefully ready in a few years.
Why talk about this in a post about one of the best recruits this decade? Because I'm about to go a little overboard down below, and I wanted to balance it out first. Remember, this is football recruiting. It takes a village.
WHICH IS WHY IT'S SO GREAT THAT WE JUST LANDED A GUY AS BIG AS A VILLAGE. Here, let's start with a gif this time: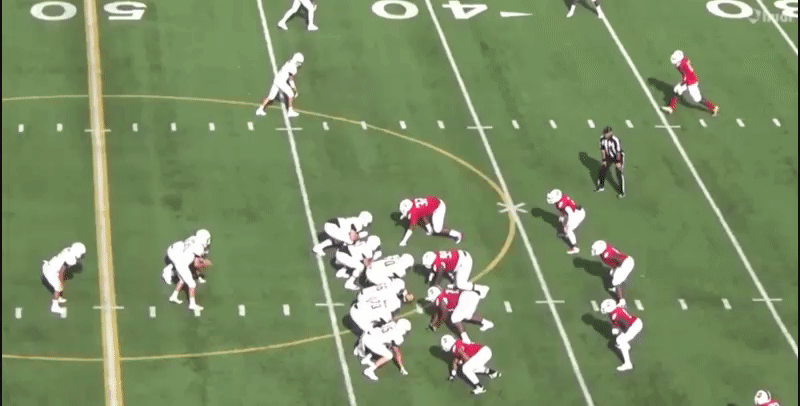 Alright, let's do two: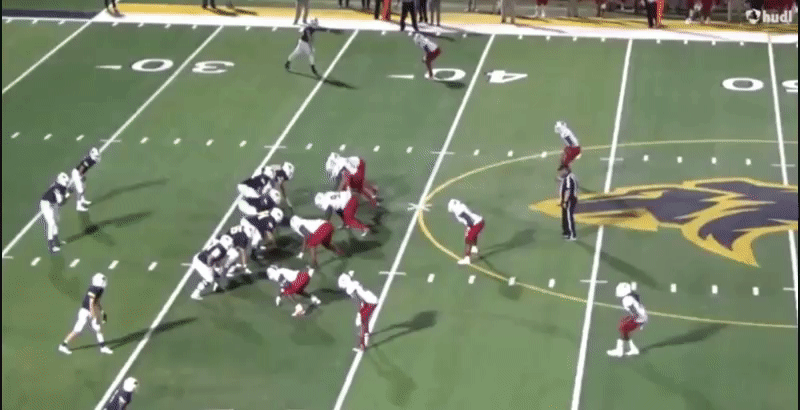 OK, fine, one more, but that's it: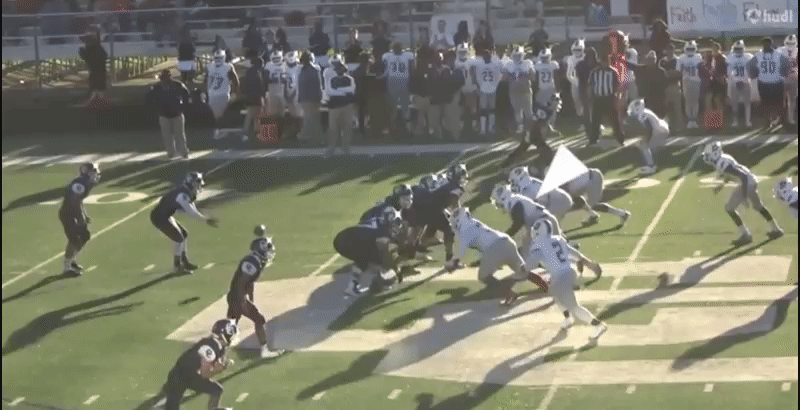 Kids like this don't come around very often. The combination of size and speed and burst off the line is rare, at least in Champaign. Comparisons will be made to Corey Liuget and I think they're apt. This is that kind of player.
Let's try to add some context. As you know, I live and breathe the composite rankings put together by 247 Sports. They take all four services and combine the rankings to come up with one composite ranking. Avery is at #188, which is our highest ranked recruit since Aaron Bailey in 2013. He's the first consensus four-star recruit since Gabe Megginson in the 2015 class. If you go through their "all time rankings" list on the site (composite rankings going back to 2002), Avery is the 15th-best Illini recruit of the last 17 years. He's second only to Bailey this decade.
He also provides a nice boost to the composite numbers for this class. Lovie has said several times that he expects this class to be better than last class. And that class had an average player rating of .8372. This class, adding Avery, is now at .8335, so it's getting closer. (And yes, those numbers matter. A class averaging .8550 is about where Wisconsin recruits. A class around .8200 is where Indiana recruits. It's the generally about a 3-4 win difference.)
Right now, the bottom half of the Big Ten rankings (going by player rating) would be:
8. Wisconsin .8490
9. Iowa .8439
10. Minnesota .8417
11. Illinois .8335
12. Indiana .8309
13. Rutgers .8204
14. Purdue .8118
So we're at least within striking distance of that Iowa/Wisconsin group which we were just short of last year. And it's nice to have a better player verballed than anyone on the list above. He's also better than anyone verballed to Northwestern or Michigan State. So this is a big, big get.
What else is needed for the class? Well, I'd say impact players are the key. Last year, Lovie landed nine players ranked in the top-1,000 (including Kendall Smith who was player #1,000 in the composite rankings). This year, there are only three so far. So to end up with "a better class than last year", Lovie will need to add four or five top-1,000 guys with these last 7-8 scholarships.
The good news is, he's close to being on track with last year. Of the top 10 players in the class last year, eight of them verballed after August 4th. So if he can do something similar this year in the fall and winter, he'll end up with that "better class than last year".
Let's get back to Avery. I would say that from what I've seen from the freshmen the last three practices and what I see on the clips above, we can put a checkmark in the box next to Defensive Line on the "Lovie Rebuild" list. He will have what he needs to win. Here's a two-deep for 2019:
WDE: Bobby Roundtree and Isaiah Gay
NT: Jamal Milan and Calvin Avery
DT: Kendrick Green and Kenyon Jackson
SDE: Owen Carney and Lere Oladipo
And that doesn't mention Tymir Oliver, one of the surprises this camp, plus Deon Pate and Jamal Woods. Put a big black checkmark there - defensive line is done.
Especially since Lovie just added a superstar. A consensus four-star. A... four and one half Tom Cruise player.