Looks Like University Of Illinois - Kofi Cockburn
Robert
Jan 08, 2019
[]
[]
12 Comments
I put myself on a 48 hour clock for this one. NO WAY could I write it after the Northwestern loss. There were about nine gutpunches in that one - we could have put the game away with 30 seconds left but had a shot clock violation, we could have put the game away by simply grabbing one defensive rebound at the end, we called two timeouts to set up a twice-fumbled desperation three, should I keep going? - that I promised myself to not write anything for at least 48 hours. LLOUI posts should be an emotionless glimpse at the future, and those can't be written when I HATE EVERYTHING.
Now that the 48 hour hold is up (OK more like 46 hours), an honest evaluation of Kofi Cockburn. It's huge. He's huge. Name the last Illini player who did things like this: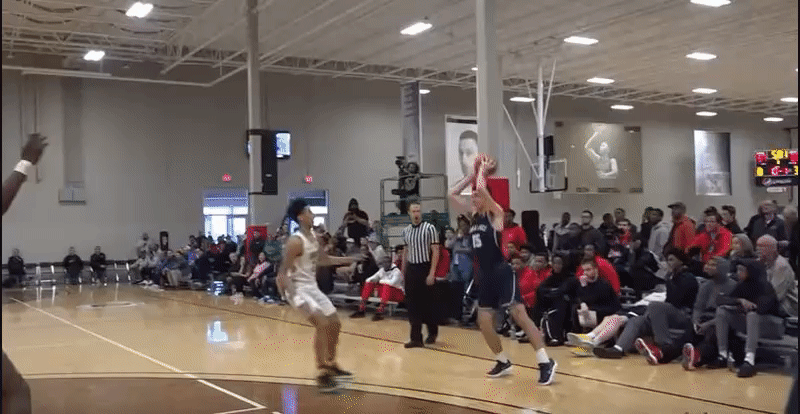 Yes, James Augustine could dunk in the lane. Yes, Mike Tisdale could rebound his own miss. We see post moves right now from Giorgi. I mean, yes, Kofi shoots 33% in this clip alone (and fumbles the entry pass after someone gets a hand on it).
But when was the last time Illinois basketball had a space-eater? A massive frame that's impossible to move out of the lane. And the ability to two-foot jump that massive frame and just dunk it over some fool. It's been a long time. As a student in the early 90's, I'm always partial to those teams, so my comp here is probably Shelly Clark (although Cockburn is much more talented and much higher-ranked than Clark). It's been a long time since we had a space-eater. Shaun Pruitt is maybe the answer here, but he wasn't as space eat-y, in my opinion.
We also need to note where Cockburn comes in on the RSCI rankings. I've maintained this list for a long time (all of the Illini recruits on the Recruiting Services Consensus Index, which has existed since 1998), and here's where Cockburn fits:
19 Dee Brown
20 Brian Cook
21 Frank Williams
24 Jereme Richmond
28 Kofi Cockburn
28 Richard McBride
29 Meyers Leonard
32 Ayo Dosunmu
35 DJ Richardson
36 Alex Legion
37 Jalen Coleman-Lands
46 Leron Black
48 Deron Williams
49 Brandon Paul
49 Brian Carlwell
53 Brian Randle
57 Kendrick Nunn
62 Roger Powell
65 Mike Shaw
66 Myke Henry
69 Tracy Abrams
70 Malcolm Hill
71 Demitri McCamey
76 Crandall Head
77 Shaun Pruitt
77 Nick Smith
78 James Augustine
78 Nnanna Egwu
78 DJ Williams
86 Aaron Spears
90 Mark Smith
(Of note, since I'm email buddies with the RSCI guy, Jeff. He said that Tevian Jones just missed the 2018 rankings. Would have been #103, if I recall correctly.)
Landing the fifth-highest RSCI recruit in the last 22 years is a pretty big deal. It's hard to comprehend, really. We're dying on the vine without bigs and suddenly we land a top-30 big in the 2019 class? Crazy.
The best part of it, for me, is that it allows me to play my little roster game. As you probably know, I'm not a "coaching" guy. Yes, you need a good coach implementing great systems, but for basketball, I'm all about finding players. They don't have to all be RSCI guys - Trent and Giorgi weren't RSCI guys, but I think both have proven to be of that skill level - you just need to be able to piece together a roster of non-projects. Once Luther Head proved to be like Trent (a non RSCI guy who proved that he should have been an RSCI guy), I could put together a list like this:
Dee #19
Deron #48
Luther (should have been)
Roger #62
Augie #78
Right then, we knew we had something. Same with Frankie-Cook-Serge-Griffin. We knew we really had something.
Right now, we have nothing like that. Please don't read this as "this lineup is close to those again!". Hardly. But, for the first time, with Kofi, I can play my little game:
Ayo (#32)
Trent (should have been)
Jones (#103, but that's cheating)
Giorgi (I think we can "should have been" at this point)
Cockburn (#28)
Again, one more time, with emphasis. This is nothing like Dee/Deron or Frankie/Cook. It's simply a start. A window to a team that's successful. We've been in the dark for so long that it's nice to see some light out there. A team next season with Ayo-Trent-Tevian-Giorgi-Kofi (plus Kipper, Griffin, Da'Monte, Kane, et al) should be able to compete in the Big Ten. Emphasis on should. That team in two years, since I didn't list any seniors there (if there are no NBA departures, which, you know, yeah) should be able to compete compete.
I still don't think I understand how this offense works with two bigs (like Giorgi and Kofi), but Tyler tried to explain it to me on Saturday. That seems to be the answer here. The to-do list:
Get Trent and Ayo playing well together at the same time.
Figure out Giorgi/Kofi together.
Find some wings, either on the roster (Jones?) or in recruiting (TCU transfer Kaden Archie?).
For Tom Cruises, some might expect five Cruises here since, in the current RSCI, Kofi's ranking (28) is higher than Ayo's ranking (32), and Ayo got five Cruises. But I'm going a step below that here. Kofi is great, but I still believe Ayo is slightly better when I watch them both play basketball. So if Ayo got five, Kofi gets 4.5.
Kofi Cockburn - four and one-half Tom Cruises