The 90 Illini #29: Ethan Tabel
Robert
Oct 11, 2020
[]
[]
5 Comments
You have currently viewed 1 story this month.
IlliniBoard now offers two free stories per month, for more please subscribe.
The longsnapper always has to be in the top-30, right? I think that should always be the case. McCourt's field goal isn't good without Ethan Tabel snapping off a snap. Blake Hayes isn't booming punts without Tabel tossing a dart (underhand, between the legs). And last season? Guess who was second on the team in punt return tackles. That's right - the longsnapper.
29. Ethan Tabel
Longsnapper
Uniform number: 56
Year in school: Senior (1 year to play 1; with the Covid rule, technically 2 years to play 2)
Height: 6'-0" -- Weight: 210 lbs.
Hometown: Barrington, Illinois
High School: Barrington HS
Five best offers: N/A
Tom Cruise rating: N/A - was a walkon (now on scholarship)
2019 statistics: Snapped all 13 games.
Background
First off, I always have to start with this - it's tuh-BELL, not table. I'm glad, too, because it allows me to make my "For Whom Tabel Tolls" jokes.
Second, he's an artist. Mostly sports stuff. Like Joe Kelly's famous pout directed at the Astros: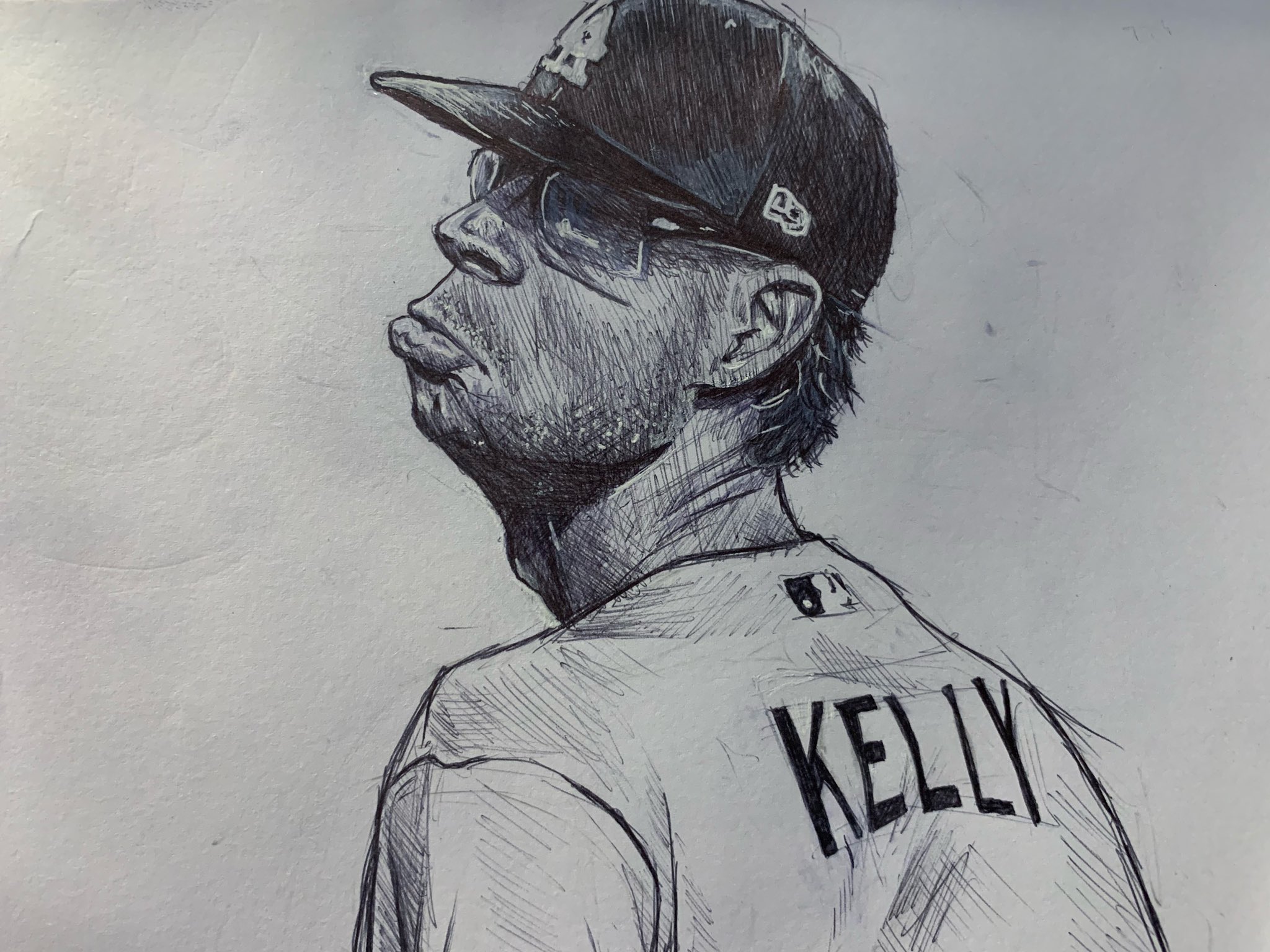 2020 Outlook
I guess the big question here is whether this is his last season. He'll be the longsnapper, and he'll snap it well. This is his fourth year as the longsnapper, so really the only thing left for him to accomplish is to lead the team in punt return tackles instead of finishing second.
But then there's the Covid rule. No one uses a year of eligibility this season. So even though he's a senior, he could return next year for a second senior season.
For a longsnapper, that might be an education decision. He's a redshirt senior, so he's in grad school right now. If he gets a second senior year, maybe he comes back to get two graduate degrees? He was put on scholarship in the middle of last season, so this is the first time he's gotten his schooling paid for, so maybe it's not a bad idea to add one more year of free school to that? Come back in 2021 and get a second masters in, I don't know, art. And he'd have a scholarship to pay for it.