The 90 Illini #24: Devon Witherspoon
Robert
Oct 16, 2020
[]
[]
5 Comments
You have currently viewed 1 story this month.
IlliniBoard now offers two free stories per month, for more please subscribe.
Let's start off with a bang: next summer, Devon Witherspoon might be top-3 on this list, preparing for his final season in Champaign before heading off to the NFL draft. (He could also be #17 on the list, just another starting cornerback for Illinois.) But I'm always looking for the "wow, he could be special" player on the roster, and right now I'm focused in on Witherspoon.
I'll say it this way: he's already our best tackling cornerback since Vontae Davis. He led the kickoff coverage team in tackles last year (at times it felt like he made every single KO-coverage tackle), and he was 11th on the entire team in tackles, ahead of several starters. He simply has a nose for the ball. If he had a thicker frame, I'd be calling him our most promising linebacker in years.
He also made the tackle that saved the season. Diving flat out like that and grabbing the toe with a firm grip? My goodness...
24. Devon Witherspoon
Cornerback
Uniform number: 31
Year in school: Sophomore (4 years to play 3; with the Covid rule, technically 5 to play 4)
Height: 6'-0" -- Weight: 170 lbs.
Hometown: Pensacola, Florida
High School: Pine Forest HS
Five best offers: Temple, Appalachian State, Southern Miss, UAB, Troy
Tom Cruise rating:
2019 statistics: Played in all 13 games, starting three. 33 tackles, 2 PBU's.
Background
Let's start with this: when writing his LLUOI post (in AUGUST because he joined the recruiting class after training camp had started), I pulled this highlight from his high school film and said (two months before October 19th) "love a good cornerback rundown at the one". FORESHADOWING.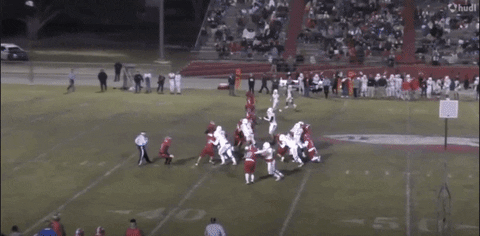 Such a strange story, this one. He doesn't sign anywhere, heads to juco, and is in summer school at his juco in Kansas when he finds out all of his Clearinghouse issues are cleared. So instead of starting at corner for Hutchinson Community College, he enrolls at Illinois in August, gets caught up at training camp, plays in all 13 games, and starts three.
2020 Outlook
I should say this again: I might be wrong here. I'm getting a read from the things people are telling me (and going off what I saw last year). We might flip on the Wisconsin game and see Marquez Beason starting at corner with Devon Witherspoon as the backup. But as I've said several times this fall, I do think that the Tony Adams move to safety was part "we need someone to replace Stanley Green" and part "we have to find a way for Witherspoon to start every game".
The obvious question then - if I think he's a future 19-time Pro-Bowler, why do I have him at #24 on my list? Why not something like 4th?
Size, mostly. I'm guessing he arrived somewhere right around 155 lbs. when I first saw him at camp last August. He's listed at 170 lbs on the 2020 roster. Nate Hobbs: 190 lbs.; Tony Adams: 200 lbs. So Witherspoon still has some bulk to add.
But instincts-wise, man, he's exciting. If his body develops well (can't lose the quicks while adding 20 lbs), the sky is the limit.