The 90 Illini #84: Quinton McCoy
Robert
Jun 17, 2020
[]
[]
0 Comments
Fun fact - instead of watching the Blues in Game 7 of the Stanley Cup Finals last year, I wrote the Quinton McCoy LLUOI post. 8 year-old me would have screamed at 46 year-old me for missing what ended up being the biggest win in Blues history, but 8 year-old me didn't know that 36 year-old me would decide that Illini football and basketball were just his thing and that professional sports just didn't have it anymore. I know, I know - that's such a 22 year-old me thing to say.
Re-reading that post, once my phone beeped that it was 4-0 Blues in the third period, I stopped writing and watched the final few minutes. And then I spent a few hours talking to high school friends (and my sons) about the Blues winning the title. And when I returned three hours later, I gave Quinton McCoy 3.5 Cruises. Right now, I'm wondering if the high of that evening didn't maybe boost his Cruises a little bit? Watching his film now, sure, that's solid recruit, but 3.5 Cruises? A few days later I would only give Bhebhe 2.5 Cruises. Harsh.
84. Quinton McCoy
Defensive Tackle
Uniform number: not known yet
Year in school: True Freshman (5 years to play 4)
Height: 6'-2" -- Weight: 260 lbs.
Hometown: Valrico, Florida
High School: Bloomingdale High School
Five best offers: Louisville, Iowa State, South Florida, Southern Miss, Tulane
Tom Cruise rating: 3.5 Cruises
Background
With Jamal Milan, Tymir Oliver, and Kenyon Jackson all graduating, we were looking for at least three defensive tackles in this class. We landed them: Quinton McCoy, Tre'Von Riggins, and Johnny Newton. It was touch-and-go there for a while with only McCoy committed, but then the December flips (Riggins flipped from Miami, Newton flipped from Maryland, and DE Cooper Davis flipped from Missouri) boosted the DL class.
And I should note - McCoy's film still looks solid. I made a few gifs (highlighting his aggression) as part of that post: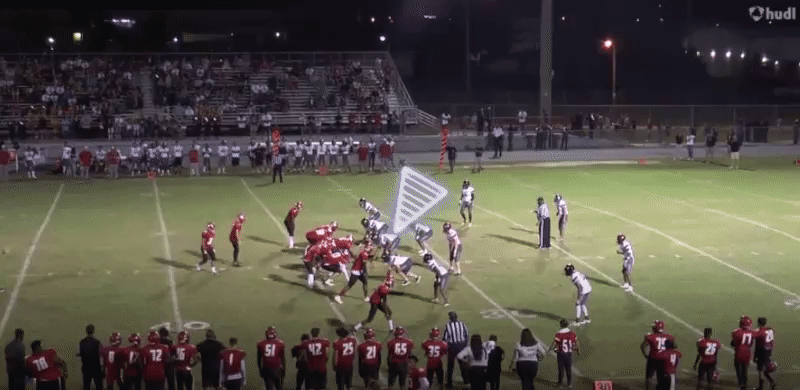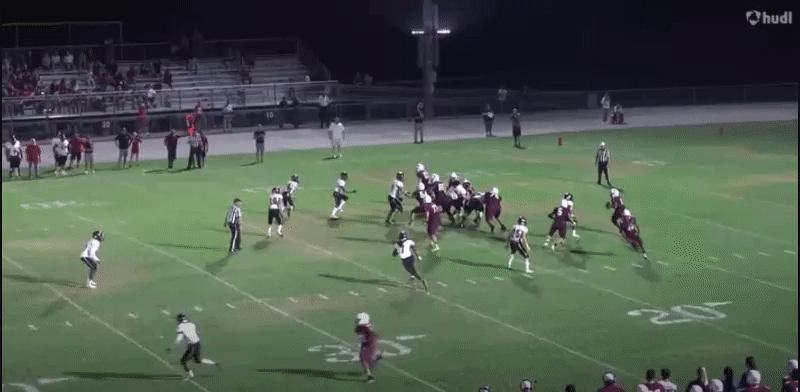 I'm just such a sucker for aggression on film. It speaks to motor, and as a disciple of Ray Eliot's Proper State Of Mind speech, I'd like to state again that motor is everything.
2020 Outlook
Defensive tackle will be very interesting this fall. There's no position facing bigger graduation losses (probably because there were only 11 seniors last season). Really, it's just tailbacks and defensive tackles. I should just list the positions of the 11 seniors who graduated:
2 running backs
2 wide receivers (12 catches total between them)
1 tight end
1 offensive lineman
3 defensive tackles
1 linebacker
1 safety
Which means that defensive tackle will be the biggest camp battle. Two of the top four in the rotation return - juniors Jamal Woods and Calvin Avery - but Lovie has proven he'll rotate up to five guys, so three spots are wide open. The contenders (behind Woods and Avery):
Chinedu Odeogu (5th-year transfer from Cal)
Deon Pate (JR)
Anthony Shipton (Juco transfer)
Moses Okpala (rs-FR)
Bryce Barnes (SO-walkon)
Johnny Newton (FR)
Tre'Von Riggins (FR)
Quinton McCoy (FR)
Eight guys for likely three spots. And maybe one of them might be able to push Woods or Avery out of a starting spot. Wiiide open.
So for the three freshmen, they're hard to rank on my list. My guess is that one of the transfers (either Shipton or Odeogu) plus Pate and Okpala join Avery and Woods in the rotation. That would allow all three freshmen to redshirt. But there's a decent chance one of them is in the rotation as a true freshman.
Perhaps McCoy?