Looks Like University Of Illinois - Dylan Rosiek
Robert
Jun 22, 2020
[]
[]
2 Comments
You have currently viewed 1 story this month.
IlliniBoard now offers two free stories per month, for more please subscribe.
Maybe I'm just kicking against the comp. "We landed one lowly-ranked LB from East Lake HS and he was a Butkus semifinalist last year so the next lowly-ranked LB from East Lake HS will obviously be a Butkus semifinalist in four years". I see that and it makes me want to run in the other direction.
When one 1-in-100 player hits, it doesn't mean the next 1-in-100 player will hit as well. There's a 1-in-5 chance that Shammond Cooper is as good as Jake Hansen and a 1-in-100 chance that Dylan Rosiek is as good as Jake Hansen. That's just how recruiting works. The higher rating, the higher the odds they're a great player.
So when I see "Jake Hansen 2.0!", I get all "no no no no NO". I'm a guy who lives my life through the lens of comps, and when I see bad comps, I start twitching. That's not a comp. That's just two guys who went to the same high school. That doesn't make them in any way similar.
And THAT means that this will be a difficult LLUOI for me to write. Because I've observed all of this "we landed the next Jake Hansen!" furor, I can't help but run in the other direction. That's probably unfair to Mr. Rosiek, but hey, Jake Hansen was probably my worst film eval of the last five years (I actually suggested that his film was being played at 1.2x which is what made him look so fast on film), so maybe I can whiff on the Rosiek film as well.
Which is just so dumb because it's pretty good film. Let's start there.
Read the WR screen, run to the spot, stick him: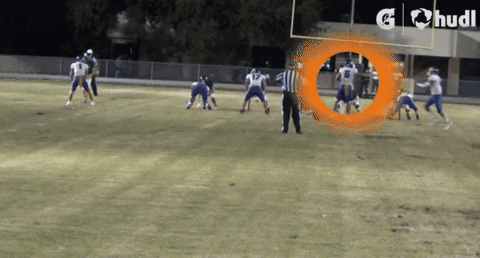 Read read read read read square STICK.
This play is so good. Lots of high school linebackers can avoid a really bad block from a bad offensive lineman. But to pivot your shoulder underneath that block so you can still dive and get to the ballcarrier's feet? That's great stuff: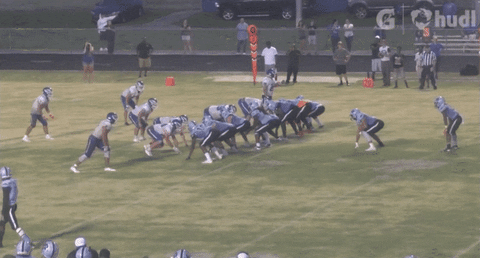 So yeah, I'm already being too negative here. Blame those Jake Hansen comps.
The issue, to me, is I see a tweener. And yes, I do realize that I just gave Trevor Moffitt, who is 20 lbs lighter than Rosiek at the moment, 3 Cruises and I'm going to give Rosiek less than that. So it's hard to say "tweener" with someone lighter than Moffitt. But, for whatever reason, when I watch Moffitt's film I see eventual outside linebacker and when I watch Rosiek's film I wonder if I'm watching a linebacker or a safety.
That's probably because my comp here is Dawson DeGroot. A high school tackle machine who was a bit undersized and that limited the offers to Illinois and a bunch of G5 schools. If he was faster, he'd be a safety headed to Miami. If he was bigger, he'd be a linebacker headed to Florida State. He's a tweener (in my view), which is why Illinois is his only P5 offer.
Now, we're probably not coming off a bowl game if Dawson DeGroot had stuck with Florida International and not flipped to Illinois. Milo Eifler is kicked out of the Michigan State game in the first quarter, Dawson DeGroot comes in, and, in three quarters of football, has 11 tackles. Michigan State is held to 6 points in the second half, Illinois comes back from 28-3 to win, and Illinois is off to the Redbox Bowl. So yes, tweeners can play OLB in this defense.
But still, there's a reason half the country wanted Shammond Cooper and we're Rosiek's only P5 offer. Frame matters. Size and agility are 75% of the battle. There are tweeners who can overcome that, but it fails more often than it succeeds.
For whatever reason, I can see Moffitt growing into the OLB that Lovie needs (maybe Moffitt's college star dad is part of that?) but I also see Rosiek stuck in tweener land. James Knight can really hit. Dawson DeGroot can really hit. But their snaps have been limited simply because of size and agility compared to the players around them.
I would love to be wrong here. We really need linebackers in this class. And it's not like I see Rosiek like some 1 Tom Cruise recruit or anything. I just don't see Jake Hansen.
(Of course, I didn't see Jake Hansen either.)
Dylan Rosiek - 2 Tom Cruises