Looks Like University Of Illinois - Josh Kreutz
Robert
Jul 10, 2020
[]
[]
4 Comments
This is a strange recruitment. Strange is the wrong word. This whole thing reminds me of Andres Feliz. The offer list doesn't make any sense. I know it's weird to make a basketball comp for football recruiting, but I trip over the same thing in these two scenarios. I'll attempt to explain:
Andres Feliz had one offer: Illinois. And it wasn't like he committed as a high school sophomore or something - he was a juco recruit. When he verballed to Illinois, my thought was "the recruiting services must have just missed on some of his offers". There were some rumors that Wichita State and South Carolina were interested, so I did a deep dive on their message boards to see if either school had offered (if they did, those fans would be discussing it). All I could find was a Wichita State board saying that they might offer Feliz and that their staff watched him at the Junior College Elite Eight (or whatever it's called).
So here's this kid who is a junior college All American, it's after his final juco season, and he still only has one offer from Illinois? Other juco All Americans on that same list were going to Utah, Texas A&M, and Cincinnati and yet Feliz couldn't even get an offer from Tennessee-Martin? Like, think about that. We know what Feliz provides. He's a first-team All American at the juco level. And not even Western Carolina sends an offer his way? You're telling me some Cal State Northridge or Florida International coach wasn't at the NJCAA playoffs wanting to offer Andres Feliz?
We learned later - at least I think we learned later - that he was simply bookmarked for Illinois. He had played for Orlando Antigua at South Florida, he had to leave USF and go to juco, Antigua was now an Illinois assistant, and so Feliz visited Illinois after his juco season was over and committed to the only school that offered him. It simply had to be "don't bother - he's headed to Illinois".
That's the same vibe I'm getting here. Yes, it might be "he's a MAC-level talent so that's why no one else offered", but watching the film, it's hard to believe that. His 247 Sports rating is an 86, and that came in very early (I remember one of the early 247 lists had him as a top-10 player in the state), so that rating was based on his (excellent) film. Add all of that together and these offers don't make any sense.
Even the timing doesn't make sense. Several offers in January (Central Michigan, Ball State, and NIU) and February (Western Kentucky, Wyoming, and Illinois) and then absolute radio silence. A recruit like that, even if he doesn't get any other Power Five offers, even during Covid, is typically getting other offers through March, April, May, and June. Maybe it's just MAC and Sun Belt schools but you rarely see zero additional offers - even FCS offers - through those months. Those are the prime offer months, and he already had six FBS offers, and then... nothing.
So it had to be something like "his dad played for Lovie with the Bears, his high school (John Holocek) coach played at Illinois, he's bookmarked for Illinois". I just can't see a kid with an 86 rating and six early offers suddenly go offerless for five months. Once he had the Illinois offer, it must have been over.
Which raises the massive question: why not commit in March? Why wait until July 9th? I don't have an answer. I asked the same question with Feliz ("if he was bookmarked for Illinois this whole time, why did he wait until freaking APRIL?") and there was no satisfying answer. Kreutz had an Illinois Crystal Ball pick on April 7th and didn't verbal for three more months. Waiting for more offers and when they never came he picked Illinois? Maybe. But this just doesn't smell like that to me.
Mostly because of his film. I made way too many gifs here but I have a point I'm trying to make.
This is probably my favorite clip of all. The little duck-down he does halfway through this clip is so good. His opponent is stumbling a bit, and that means get low real quick and keep him off balance. Reminds me of the shoulder Doug Kramer put into that guy during Dre Brown's long run against Purdue.
Linebackers? Just push their hip: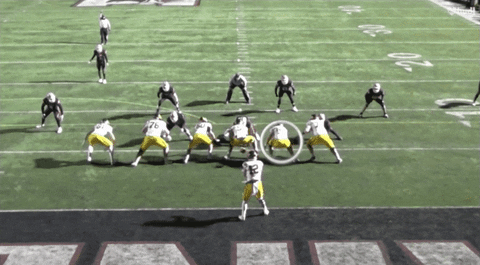 Guy across from you outweighs you by 60 lbs? Get leverage and drive drive drive: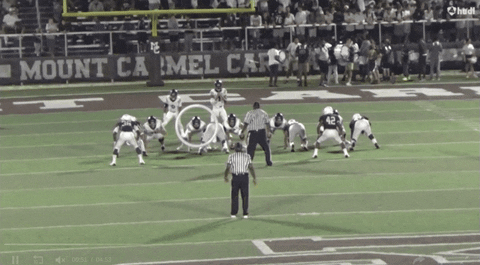 This one is so good. Really great balance to switch on a guy like this. You're taking him right and he hops under to try to beat you to your left? Switch and stay engaged: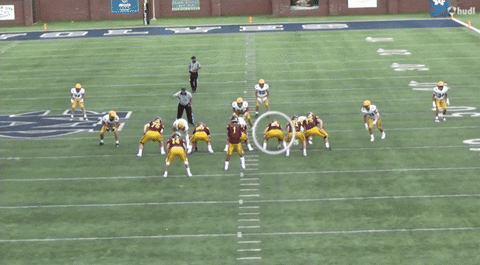 A nasty streak is nice. Drive the guy over the pile just for fun:
Slab!
It's like 5th-grade me on a Saturday morning - never stop fighting for pancakes: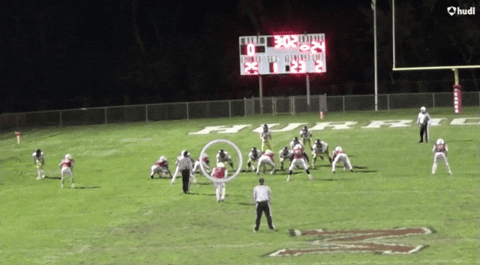 OK one more. It doesn't matter if the DT across from you is way bigger than you - if he stands straight up, punish him: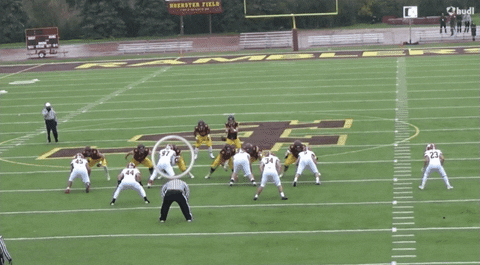 So many little technique things here. And I guess you Bears fans probably expect that from Olin Kreutz' son. If anyone is going to know the little things about interior offensive line play, it's the son of a six-time Pro Bowler (that's the Pro Bowl, not professional bowler).
His dad is another reason this all seemed inevitable. I'll see clips on Twitter of Olin Kreutz talking up Lovie on TV in Chicago, so it makes sense that his son would play for Lovie in college. I mean, I even talked about it in the Brevyn Jones post in early May (saying I hoped that Josh Kreutz was our center of the future). If feels like this verbal was headed down the tracks straight for us since March.
And yes, I think he's a center. At the beginning of his Hudl film, he notes that he had hurt his hand, missed a few games, and then played guard instead of center last season (I'm guessing he couldn't snap with a wrapped-up hand). But he's all center. The comp here is Doug Kramer (short and nasty).
It will be interesting to see who the backup center will be this season. Someone commented in another post that Brevyn Jones would be tried at center, but I'm not sure if that's where he'll end up. So I could see a scenario like this at center:
2020: Doug Kramer
2021: Kendrick Green slides over to center for his senior season.
2022~2025: Josh Kreutz
Give him a redshirt for one year (while Green starts) and then give him the starting job for four years.
OK, so Tom Cruises. Part of me wants to go crazy here (I mean, did you see that film?) but I also know he's undersized. You can get away with that in this offense at center (see: Kramer, Doug), but size is size and at some point it's really hard for a shorter guy to take on an Ohio State nose tackle. So I can't go really big with the Tom Cruises.
I'm between 3 and 3.5, and I have all these fancy new quarter-Cruise graphics, so I have to use one of them and go with 3.25.
Josh Kreutz: Three and one-quarter Tom Cruises.