The 90 Illini #73: Joey Okla
Robert
Jun 16, 2022
[]
[]
0 Comments
You have currently viewed 1 story this month.
IlliniBoard now offers two free stories per month, for more please subscribe.
What have I said before? Sometimes I will make a joke on here simply because my dad would have loved the joke. And "joke" isn't even the right term. When it seems like I'm trying way to hard to be clever, just know that those are the moments where I'm making my father proud in a way that only he and I would understand.
The information about the football player is just below. But first, something my dad would have loved.
Okla:
Homa: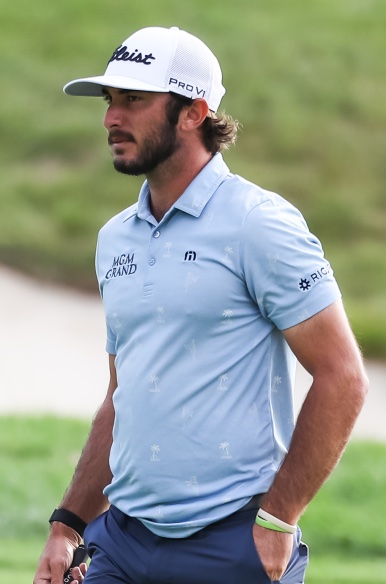 73. Joey Okla
Offensive Lineman
Uniform number: not yet known
Year in school: True Freshman (5 years to play 4)
Height: 6'-3" -- Weight: 300 lbs.
Hometown: Hartland, Wisconsin
High School: Arrowhead HS
Five best offers: Eastern Illinois was his only other published offer
Tom Cruise rating:
Background
Pay no attention to the offers there. Joey Okla committed two days into the 2022 recruiting cycle. Signing Day for the 2021 class was on February 3rd and Okla committed (for the following class) on February 5th. Had he waited around until June, taken some visits, and then picked a school, he almost certainly would have had a large number of P5 offers. Case in point: Okla has the fewest offers of the five offensive linemen in the class but the highest rating.
That's because of his film - it was great. And it was great because he comes from a high school that had one of the more disciplined offensive lines I've seen. Magnus Moller is a giant dude from Denmark who will need to learn how to play football; Joey Okla looks like he's been playing organized football since he was two.
2022 Outlook
Of the five freshmen linemen - Okla, Moller, Whitenack, Leonard, and Fries - I think Okla will find the field the earliest. I might be proven wrong on that (mostly because we'll need tackles before we need guards or centers, and at 6'-3", Okla is an interior guy), but he certainly looks the most ready on film.
And when I hear 6'-3" I often think center. Bart Miller played 6'-1" Jack Badovinac at guard last year, so they're not afraid to play the shorter guys at guard, but watching Okla's film I really like the idea of him ending up at center.
Will he play this year? With the addition of the two juco linemen (Isaiah Adams and Zy Crisler), I don't think so. Last fall, when I did a 2022 depth chart, I did include Okla in my two-deep. But adding three transfers (Adams, Crisler, and Dylan Davis) means that all of these freshmen linemen can just concentrate on lifting and eating, I think.