The 90 Illini #87: Cal Swanson
Robert
Jun 9, 2023
[]
[]
4 Comments
Of all positions, I think quarterback is easily the hardest one to pick up as a true freshman. Like, if I were to list all of the positions on the field and the likelihood of those players getting on the field as true freshmen, I think I'd have defensive back first (with the schemes that high schools play these days, the kids are sometimes ready to plug and play) and I'd put quarterback last. Linemen? Usually not physically ready. Quarterbacks? Usually not mentally ready.
So I debated whether to have walkon Kirkland Michaux or true freshman Cal Swanson in this spot. If we have huge QB issues this fall and have to go down to the fourth string guy, I'm pretty sure Michaux is that fourth string guy right now. But the thing that made me put Swanson on The 90 Illini and leave Michaux off was the fact that Swanson enrolled early. This spring, I'm pretty sure Swanson was the 5th QB. By the end of August? Maybe he'll have moved up to 4th.
87. Cal Swanson
Quarterback
Uniform number: 16
Year in school: True Freshman (5 years to play 4)
Height: 6'-3" -- Weight: 190 lbs.
Hometown: Ardmore, Oklahoma
High School: Ardmore HS
Five best offers: The only other offers he announced on Twitter were East Central University (Ada, OK), University of Central Oklahoma (Edmond, OK), and Houston Baptist.
Tom Cruise rating:
Background
Swanson has some of the craziest high school film I've ever seen. Not crazy good, not crazy bad, just "crazy." If you click on that Tom Cruise link immediately above, I made five or six gifs showing why it's so crazy. His release is from the hip - up and out in one motion. To the point where you sometimes can't tell that he threw the ball.
There are probably seven throws on his senior film alone where the cameraperson didn't know he had thrown the ball. Like this: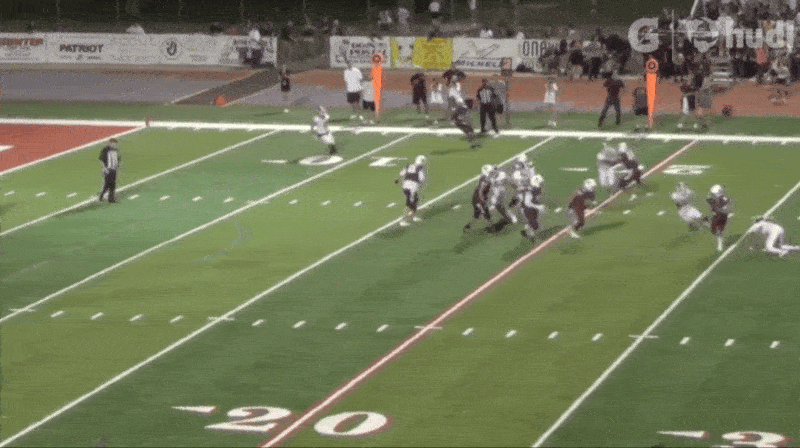 I can't tell you how many times I've watched that on loop. I know when he throws the ball... but even I can watch it and get confused as to when he threw the ball.
That's my background on Swanson. It's the entire thing I think about when I hear the name "Cal Swanson." Gotta fix the throwing motion.
2023 Outlook
So that's pretty much the entire outlook here. He's a true freshman, we brought in two transfers (Luke Altmyer and John Braddock) to compete with Donovan Leary for the starting job, and so Swanson will spend the next six months in a lab with Barry Lunney Jr. working on his throwing motion.
I don't think they'll change it to where he has some super pure delivery. But for accuracy's sake, he's gonna have to learn to cock the ball back and the deliver it on a line. Throwing a football Dan Quisenberry style just won't lead to much accuracy. Gotta get the ball started on a line.
(Now watch Cal Swanson go out and win the starting job as a true freshman by throwing the ball perfectly from his hip every time.)